Is there anything you need trouble with setting up a company?

I want to start a company, but I don't know where to start.
I would like to discuss how much it will cost.
I'm worried about the tax side after establishing a company...
If you have such a problem, pleaseClimb Immigration Lawyer OfficeLeave it to us!!
first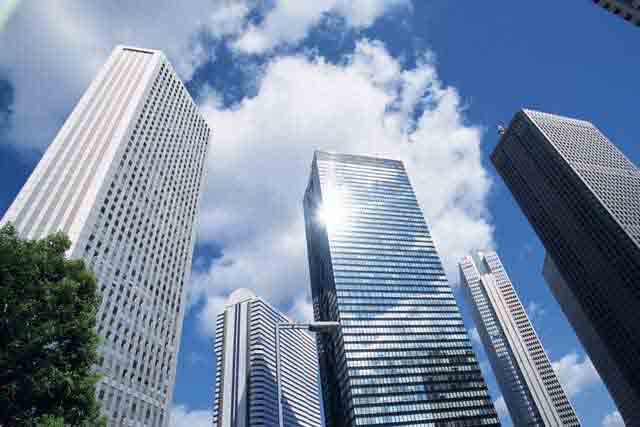 The average number of registrations for company establishment is over 8 every year, and in 2006Company law AmendmentAs a result, it has become easier to establish a company.
Especially when setting up a company"Ltd"is the establishment of
According to the number of company registrations announced by the Ministry of Justice, the number of company establishment registrations in FY26 was 106,644.Of these, 86,639 companies were established, accounting for 8% of the total.This was followed by limited liability companies (19,808 cases), limited partnership companies (104 cases), and general partnership companies (93 cases).
hereLtd.とA limited companyI would like to introduce about.
What has changed due to amendment of the Company Law
● The minimum capital is 1 yen or more
Before the revision, 1,000 million yen was required.
● In the case of a joint-stock company, the number of directors, etc. has become one or more (one person can establish a company)
Before the revision, three or more directors and one or more corporate auditors were required.
● It is now possible to substitute a copy of the founder's passbook as a document certifying payment.
Before the revision, a certificate of payment custody from a financial institution was required, but now a copy of the passbook can be used instead.
● As long as the same company name is used for the same location of the head office, it is now okay.
Before the revision, companies with the same business purpose in the same municipality were not allowed to use the same or similar trade names.
Advantages and disadvantages of company establishment
Benefits of establishing a company
● High social credibility
Easier to get loans from banks.
● Potential for tax savings
Corporation tax is almost constant compared to income tax, so if you have a lot of income, you may be able to save tax by incorporating it.
It is also attractive that there are many tax saving measures compared to sole proprietors.
Disadvantage of setting up a company
● It costs money to set up a company.
● Tax matters become complicated
Not everyone can save tax by setting up a company, and it depends on the individual case.Sole proprietors may be able to save tax, so please consult your tax accountant first.
Administrative scrivener ClimbI trust youTax accountantWe are introducing you.
Difference between company and joint company
| - | Ltd. | A limited company |
| --- | --- | --- |
| Name of investor | Shareholder | Employee |
| Number of employees required at the time of establishment | 1 above | 1 above |
| Responsibilities of Investors | Limited Liability* | Limited Liability* |
| Decision-making body | General Meeting of Shareholders | General meeting of employees |
| Management | Director | Business executive |
| company establishment cost | About 24 yen (In the case of electronic articles of incorporation, stamp fee of 4 yen is unnecessary.) | About 10 yen (In the case of electronic articles of incorporation, stamp fee of 4 yen is unnecessary.) |
| Certification of Articles of Incorporation | 必要 | Must not |
| Term of office | Yes | None |
| Obligation to announce financial results | Yes | None |
* Limited liability means that if the company goes bankrupt, the investor will not be able to return the amount invested, but no further burden will be charged. (Excluding joint guarantors) Shareholders of stock companies and employees of limited liability companies fall under this category.
On the other hand, unlimited liability charges the full liability.Partnership companies, joint-stock companies, sole proprietors, etc. fall into this category.
Cost of company establishment
How much will it cost to establish a company? I also mentioned above, but I will show you how much it takes to concretely take.
Ltd.
A limited company
paper articles of incorporation
Electronic Articles of Incorporation
paper articles of incorporation
Electronic Articles of Incorporation
Articles of incorporation certification fee
About 5 yen
About 5 yen
Must not
Must not
Stamp fee to be affixed to the Articles of Incorporation
4 million yen
Must not
4 million yen
Must not
Registration license tax
15 million yen
15 million yen
6 million yen
6 million yen
meter

About 24 yen

About 20 yen

10 million yen

6 million yen
---
3 one point to leave company establishment to administrative scrivener corporation Climb

① Minimum 1 week from interview to registration application!
② If you have a problem, we will introduce you to a specialist in that field immediately!
③ Available in English, Chinese, Vietnamese, and Nepali!
Flow to company establishment
Here, we will explain the flow up to the establishment of the company when you request us.
Step 1 Interview

We will ask you about the company's business objectives, capital, location of the head office, desired date of establishment, etc.At that time, we will also prepare a quotation that includes the company establishment cost and our fee.We will send you an invoice after you confirm the quotation.At that time, we also create seals.

Step 2 Preparation and confirmation of articles of incorporation

As soon as we can confirm the payment of the invoiced amount, we will prepare the articles of incorporation of the company and ask you to confirm the contents of the articles of incorporation.If there is no mistake in the contents, have the articles of incorporation checked by a notary public at the notary public office, and if there are no problems, the articles of incorporation and the power of attorney (required if you do it by proxy) will be stamped.

Step 3 Payment of investment

The investment amount specified in the Articles of Incorporation is paid into a bank account in the name of the individual.Please note that even if the account balance is equal to the investment amount, please make the payment.You will need to withdraw the amount you have invested and then deposit it again.

Step 4 Articles of Incorporation Certification Procedure

In the notary office of the Legal Affairs Bureau that jurisdies the head office location, the notary must certify the articles of incorporation.

Step 5 Application for incorporation registration

Apply for incorporation registration to the legal affairs bureau that has jurisdiction over the location of the head office.The date of application will be the date of establishment of the company.Registration will be completed in about a week.

Step 6 Notification after company establishment

There are many things that need to be done even after the company is established.It is necessary to notify the tax office, city hall, metropolitan tax office, etc.