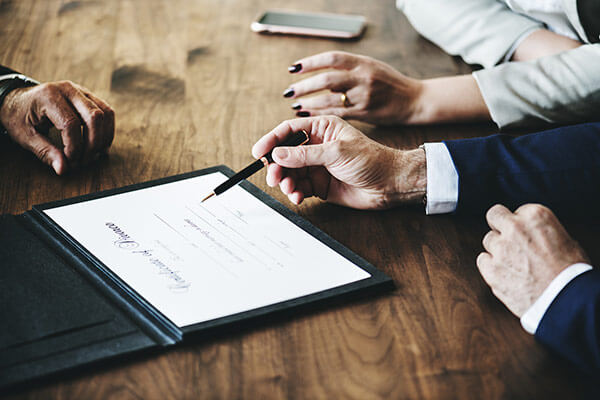 2019 Year of residence of specific skills created from 4 month.
Companies and organizations that employ foreigners are called "host organizations" and have standards and requirements to meet.
If you do not know these rules, your application for status of residence may be denied or your company may be penalized.
Here are some points that companies and organizations that employ foreigners with status of residence for specific skills should be aware of.
What is the flow of specific skills? Host organization is a company or organization that employs foreigners
First of all, let's keep in mind the flow of accepting foreigners with the status of residence of specific skills.
Specific skills are residence statuses that can be used both for attracting foreigners from abroad and for employment in Japan.
In principle, there is no intermediary such as a supervisory body of the technical training system.
It is basic to make a contract directly between the foreigner and the company or organization that accepts it.
SuchCompanies and organizations that accept specific skill foreigners are called receiving organizations (specific skill affiliation agencies).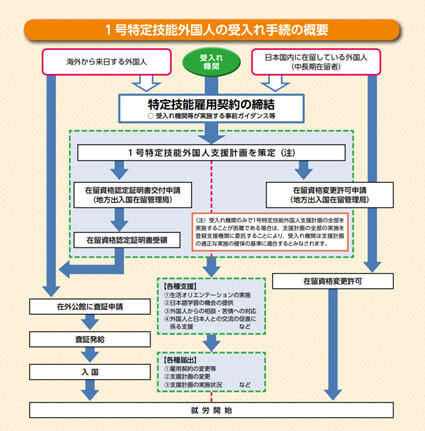 <Source:Leaflet for Ministry of Justice Hosting Organization>
2 plays an important role in the flow of accepting foreigners of specific skills.
one is,Host organization that employs foreignersOne more thing,Registration support agency that supports foreigners on behalf of.
It is the flow of status of residence of specific skills that these 2 cooperate and achieve smooth acceptance of specific skills foreigners.
The registration support organization is a partner who supports the receiving organization
The role of the registration support organization is toPlan and implement support plans on behalf ofIt is that.
The specific skills framework stipulates that companies should implement the necessary support plans for specific skills 1 foreigners.
The contents of the support plan range from pre-entry guidance to necessary support for daily life and duties.
Companies and organizations that do not have foreign employment experience may not be able to afford to implement a support plan.
At that time, it is registration support organization to appear.
Registration support agencies that meet the necessary requirements and have been notified by the Ministry of Justice are commissioned by companies and organizations that are the receiving agencies to create and implement support plans.
The registration support organizations are assumed to be administrative scriveners, cooperatives, and oversight groups for skills internship programs with support from foreigners.
How do I become a receiving agency for a specific skills visa? Standards that companies should follow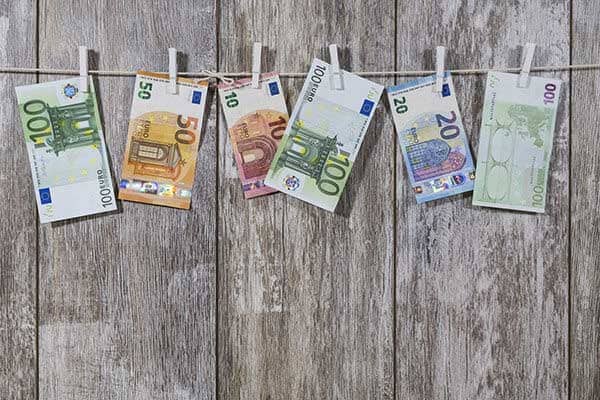 So what should I do to become a host institution?
Not all companies and organizations can receive foreigners with specific skills.
The government prohibits malicious companies and brokers from exploiting foreigners.
Therefore, companies need to meet several criteria in order to hire foreigners with specific skills status.
Belongs to a field that can accept specific skills
Hosting organization has not violated the law in the past
We have a system in place to support foreigners
Each is explained in detail below.
Companies / organizations belong to the 14 field that can accept specific skilled foreigners
It is defined in 14 areas that the status of residence of specific skills can be used.
The host organization must be in a business category that falls into one of the following areas:
Field

Expected number of people for 5 year

Jurisdictional authority

Nursing care
60,000
Ministry of Health, Labor and Welfare
Building cleaning
37,000
Material processing industry
21,500
Ministry of Economy, Trade and Industry
Industrial machinery manufacturing industry
5,250
Electrical and electronic information related industries
4,700
construction
40,000
Ministry of Land, Infrastructure, Transport and Tourism
Shipbuilding and shipbuilding industry
13,000
Car maintenance
7,000
aviation
2,200
宿 泊
22,000
Agriculture:
36,500
Ministry of Agriculture
Fishery:
9,000
Food and beverage manufacturing industry
34,000
Restaurant business
53,000
<Source: Ministry of JusticeBrochure for host organization>
In addition,The work that specific skilled foreigners can engage in is also decided in each field in detail.
For example, it is only the business style of the inn / hotel that can use the status of residence of specific skills in the accommodation business.
You can not use business categories that fall under the basic post office business and the sex business law, such as Capsule Hotel and Love Hotel.
For more information, please check the website of the jurisdictional authority by sector.
In the past did not violate the immigration and labor laws
It is also an important criterion that the company or organization that is the receiving organization observes the relevant laws and regulations.
Specifically, it is a guideline that there have been no violations in the past 5 years due to immigration control laws, labor laws, social insurance laws, tax laws and regulations, etc.
[Example of criteria required by the receiving organization] [1]
Comply with labor, social insurance and tax laws
The worker who has been engaged in the same job not to leave the job within the 1 year from the date of entering into the specific skill employment contract
[1]https://search.e-gov.go.jp/servlet/PcmFileDownload?seqNo=0000181686
The absence of missing foreigners within 1 years from the date of signing a specific skills employment contract
In the past 5 years, the practice certification has not been revoked based on the skills training method
In the past 5 years, there have been no impending non-payments, etc. to take out foreign passports, intimidation, assaults, threats violating entry and exit, labor laws, etc.
If a foreigner who has been employed in the past has disappeared, or if an employment form that violates the labor law has been seized, it may not be accepted as a receiving organization.
A system to support specific skills 1 foreigners is in place
Status of residence for specific skills is divided into 1 and 2.
For specific skills 1 foreigners, the host organization is obliged to implement an appropriate support plan.
[Differences between Specific Skills 1 and 2]
| | | |
| --- | --- | --- |
| | Specific Skill 1 | Specific Skill 2 |
| Japanese language proficiency test | Necessary (However, skills internship 2 students are exempted) | Must not |
| State of the art test | Necessary (However, skills internship 2 students are exempted) | 必要 |
| Length of stay | Maximum XNUM X years | No limit |
| Family belt | Improper | Possible |
| Support plan | Required | Must not |
| Target industry | 14 field of specific industry field | Of the specified industrial fields, only the 2 type of "Construction" "Shipbuilding / Shipbuilding Industry" |
At this time, an appropriate support system is required, such as having experience of supporting foreigners, and being able to communicate in the native language of foreigners.
If it is difficult for the host organization to establish an appropriate system,By outsourcing work to a registration support organization, it is recognized that the necessary system is in place.
2 obligations that the receiving organization must follow
Finally, I will explain the 2 obligations that the host organization must follow.
In hiring foreigners with specific skills status of residence, companies and organizations should be aware of:Make an appropriate employment planWhen,Do not neglect necessary notification.
We will explain below what kind of points we have to keep.
Standard of employment contract with certain skill foreigners
When hiring foreigners of specific skills, companies individually conclude labor contracts.
At this time, the employment contract must meet the following points.
• working time
Only full-time work is permitted.As a guide, weeks 5 days, 30 hours or more are guidelines. Please be aware that for part-time or part-time work contracts, you can not apply for a status of residence for specific skills.
• Salary level
Engage in the same occupationSalary equal to or greater than JapaneseIt must be. In addition, it is important point not to be less than the minimum wage.
• Insurance, workers' compensation insurance and other benefits
For foreigners who have acquired a status of residence of a specific skill,Apply social insurance and workers' compensation insurance according to the same standards as Japaneseis needed. We must not make a discriminatory response on the grounds of being a foreigner, such as the welfare provided by a company.
• Get paid
When foreigners wish to return home temporarily, they need to be arranged to get the necessary paid.
The contents of such employment agreement will be checked when applying for status of residence.
If the contract content does not meet the criteria, the status of residence may be deniedThere is also.
Please check before applying whether it is an employment contract that meets the criteria.
Notification issued by the receiving organization after accepting a specific skill foreigner
There are roughly 2 types of notifications that the host organization should submit to the Immigration and Arrival Bureau after hiring a specific skilled foreigner.
Occasional notification: Notification to be submitted when the content of the support plan has changed, etc. when the number of people accepted changes, new employment occurs
Periodic notification: Notification submitted 1 times in quarter
The important thing is regular notification. There are the following 3 types for periodic notification.
Notification pertaining to acceptance status: stated about the number of days of activities and work content for each foreigner employed
Notification pertaining to support implementation status: Contents of support implementation status to specific skills 1 foreigners
Notification pertaining to the activity status: Notification about the payment status of remuneration, the number of employees leaving, the number of missing people, the participation status of social insurance, etc.
Please submit them to the Regional Entry and Exit Management Office within 14 days from the first day of the next quarter, either by hand or by mail.
However, companies / groups that have entrusted the implementation of support plans to a registration support organization are not required for "reports pertaining to support implementation status".
The format of the notification form isMinistry of Justice websiteYou can download from.
Summary: Do not forget to fulfill the standards and accept the obligations of the receiving organization
Not all companies / groups can hire foreigners with specific status of residence.
First of all, you need to be in the acceptable 14 field.
In addition, it is necessary to comply with relevant laws and regulations, meet the standards of employment contract, and have a support system for certain skills 1 foreigners.
Companies and organizations that have not received foreigners in the past will be able to accept smoothly by entrusting them to registration support agencies.
We also provide support to companies that consider accepting specific skilled foreigners. Please feel free to contact us.